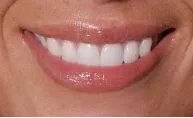 Over time our teeth begin to weaken and become more susceptible to problems such as fracture, decay, cracks, discoloration and others. If you feel your smile isn't what it once was, crowns can help you recover your smile.
Teeth that break due to trauma ( yes that cherry pit or popcorn kernel ) or have old, large filling that are worn-out or decayed may require crowns. Sometimes filling just are not strong enough.
There are several types of crowns but we primarily use the full ceramic type. These do not contain any metal, are really strong and we are able to match the color to your teeth. While some offices do provide in-office same-day crowns but these are often problematic due to the rush to do them. We feel that we achieve a better result by using our dental laboratory located here in Simi Valley. We usually require a bit over a week to make a crown but we can do it in less time if we pre-arrange it with our lab.
Our lab uses a proprietary German-based computer design software and hardware--- along with years experience by my lab technician--- to create your crown. Yes--we do send the cases all the way to Germany for processing before the final design work is done here in Simi Valley--- the internet is great! Our Simi Valley laboratory will have your case from us-to Germany-to them in less than 10 minutes!
Crowns are durable and will usually last about 10-15 years. You should care for it as you would any of your other teeth with regular brushing and flossing. Call us today if you would like to learn more about how crowns can help restore your smile.